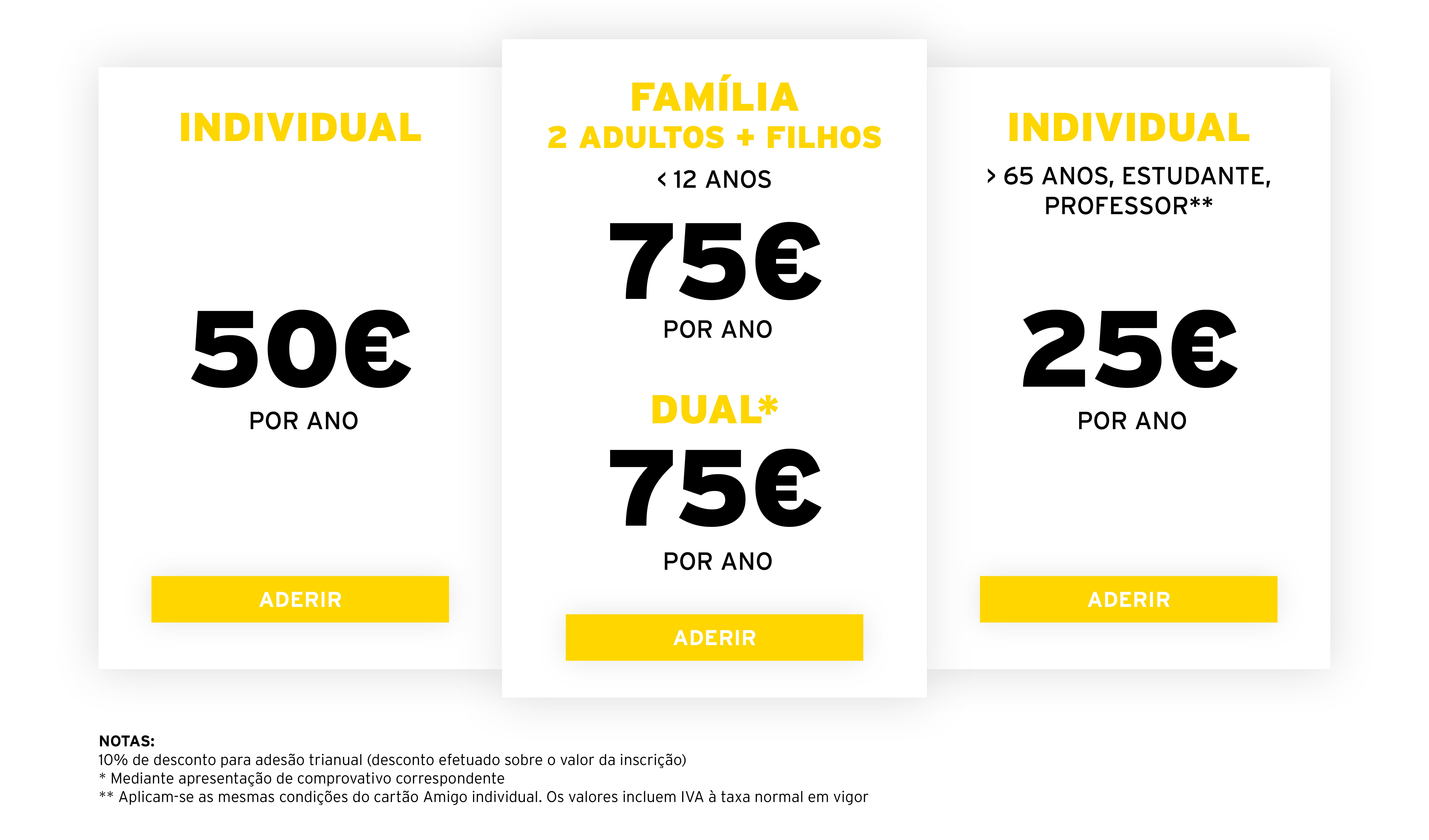 sOME things we only do for friends.

10% INSERRALVES BOOKSHOP AND SHOP
Objects of art. design. architecture and nature.A ll at a specialprice for members.

10% in the Restaurant, Bar and Tea House
For Serralves, gastronomy is an art. Take a break from yourcity routine and enjoy ameal with one of the finest views in Porto.
Discounts on Show, Colloquia, Seminars, Courses and WorkshopsKnowledge doesn't occupy space.Enjoy discounts and advantages in all these activities.

Discounts on Cultural Tourism
Trips Organized by the Serralves Foundation
Become a member and travelmore, for less. Discover new destinations linked to contemporary art. in the company of our curators.
10% on the Arboriculture Service
At SerraIves, we're on first nameterms with nature. With the member card, promote the quality of life of the trees in your qarden. with the help of our team of specialists.
Unlimited Free entrance to Serralves all year round

The doors of SerraIves are always open for our f riends.V isit us and enjoy the best that Contemporary Art and Nature have to offer.
Free Access to guided visits to the exhibitions
Become a member and learn more.
Participate in exclusive visits and learn about the exhibitions through the eyes of artists and curators.
Free Access to Family Workshops
Free Access to Museums of the Direção-geral do património cultural (DGPC)
Casa-Museu Dr. Anastácio Gonçalves - Lisboa
Museu Nacional da Música - Lisboa
Museu do Chiado - Museu Nacional de Arte Contemporânea - Lisboa
Museu Nacional Grão Vasco - Viseu
Museu Monográfico de Conímbriga - Coimbra
Museu Nacional de Arqueologia - Lisboa
Museu Nacional de Arte Antiga - Lisboa
Museu Nacional de Etnologia - Lisboa
Museu Nacional de Machado de Castro - Coimbra
Museu Nacional de Soares dos Reis - Porto
Museu Nacional do Azulejo - Lisboa
Museu Nacional do Teatro e da Dança - Lisboa
Museu Nacional do Traje - Lisboa
Museu Nacional dos Coches - Lisboa
Palácio Nacional da Ajuda - Lisboa
Palácio Nacional de Mafra - Lisboa

Free Parking
Ease and comfort. With the member card, we always have a place for you.

In addition to accesses and discounts granted by the individual member card, you also have:
Unlimited number of junior member cards for children aged unider 12
(Annualcost of €10 per child aged over 12). There are experiences that only make sense when shared in the family.

10% Discount on Birthday Parties for Children
For children aged 4 · 12. Parties are overseen by specialised and dedicated monitors. Guaranteed fun!

10% DISCOUNT ON SEASONAL WORKSHOPS AND OTHER ACTIVITIES F'OR CHILDREN
Great moments for young children throughout the year, with guaranteed fun during the Christmas, Easter and Sumner holidays.

ADIRA E RENOVE

www.serralves.pt
amigos@serralves.pt

Balcão de Informações do Museu