The Álvaro Siza Wing is a building that is fully integrated into the landscape of Serralves Park, which does not impose itself, which is not intended to be an imposing architectural gesture, but rather an expression of natural growth, like a new branch growing from a tree.
It reflects two forms of collecting: on the one hand, it makes Serralves the place with perhaps the most important collection of buildings by the architect Álvaro Siza, underlining that the institution's mission, in terms of architecture, also a question of actual construction and not just mere curation; on the other hand, if the building is part of a "built collection", it will also house collections of works of art: the Serralves Collection, the CACE Collection, the BPP Collection, the collections on deposit (FLAD, Leal Rios, among many others), which comprise more than 4. 500 works of art, and architectural archives, such as those of the architect Álvaro Siza.
Thus, in this new building, exhibitions dedicated to the Serralves Collection - which will thus be permanently on display in a more dynamic way - and to Architecture, one of the strategic axis of Serralves' mission - will be presented.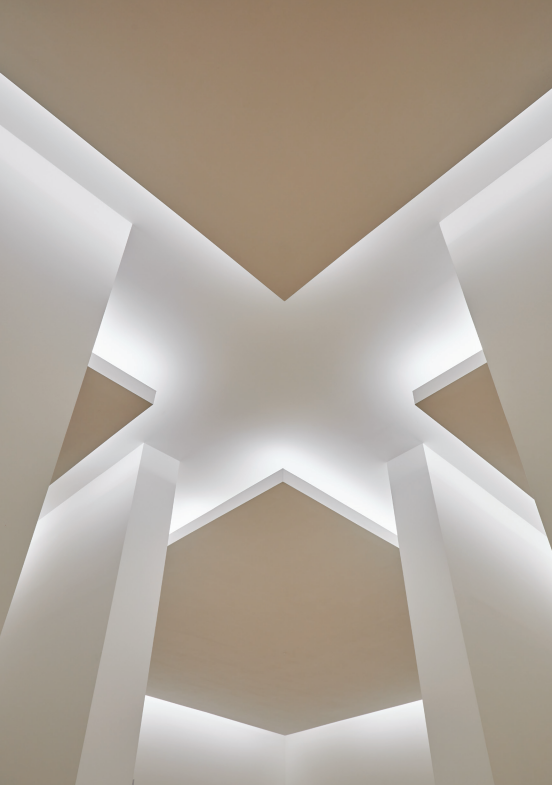 The Álvaro Siza Wing consists of three floors (one for archives and two exhibition floors) and adds 44% more exhibition space and 75% more reserve space. This expansion will allow, on the one hand, the acquisition of new donations and deposits and the ongoing enhancement of the Serralves Collection, and on the other hand, the presentation of a unique narrative about Portuguese contemporary architecture and art, connecting it with international artists and movements that provide context and engage in dialogue with it.
The new wing of the Museum will open to the public in early 2024 with two major exhibitions - one dedicated to the Serralves Collection and another dedicated to the work of Álvaro Siza.