VISITA-OFICINA "THE ART OF MUSHROOMS"
Celeiro e Lagar - Quinta de Serralves
26 FEV 2023 | 11H00
Lotação: 20 pax
Ponto de encontro: Bilheteira exterior
Acesso: Bilhete Visita Orientada
Adulto residente em Portugal: 11€
Adulto não residente em Portugal: 13€
Entrada gratuita para crianças até aos 12 anos;
Desconto de 50% para Amigos de Serralves, jovens até aos 18 anos e maiores de 65 anos
Inscrição no link
André Delhaye
Visita-oficina destinada a famílias dedicada à exposição The Art of Mushrooms.
Nesta visita-oficina, as famílias terão a oportunidade de explorar o tema "os fungos", num contexto partilhado, onde os domínios ciência e arte se cruzam.

A exposição The Art of Mushrooms contempla obras de 21 artistas onde se incluem: Angelo Plessas, Carsten Höller, David Fenster, Diana Policarpo, Hamish Pearch, James Kerr, Jeremy Shaw, Jon Cowan, Jonathan Zawada, Laurence Owen, Kristel Peters, Mae-Ling Lokko, MycoLyco, Pentagram, Perks and Mini, Seana Gavin, Sofia Arez, Stephan Doitschinoff, Sylvie Fleury, Takashi Homma, Vanessa Barragão.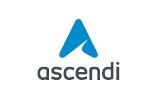 Mecenas do Serviço Educativo